What does caffeine do for the liver, and what is the relationship between Gilbert's Syndrome and caffeine? Many studies now combine to illustrate the positive effects of caffeine on a number of aspects of health and wellbeing.
You can help reveal the impact of caffeine on people with Gilbert's Syndrome. Get a free download here and answer a handful of questions – it will take less than 5 minutes, and you could help us all live better with Gilbert's Syndrome. Thank you!
Naturally, it's not a simple picture. Everyone has a different genetic and metabolic profile (we're all made differently!). Each individual has a unique way of processing any chemical or food. This can also be impacted by your lifestyle, age and even time of the month. My goal is to help you personalise your nutrition so that you can take the research, advice and your experience and see what works best for you.
I've been through the research and summarize and link to it below. This post also gives you the benefit of looking through the science as it relates to Gilbert's Syndrome, but ultimately – I am not a doctor, I am not YOUR doctor, and the best expert on you – is YOU.
That said, let's look at liver health and caffeine, and particularly Gilbert's Syndrome and caffeine.
As Professor Graeme Alexander President, British Association for the Study of the Liver Consultant Hepatologist at Cambridge University Hospitals and The Royal Free Hospital, London said, in a study published by the British Liver Trust in 2016, "At last, liver physicians have found a lifestyle habit that is good for your liver!'
The report pulls together studies that look at liver diseases which are developed or acquired, not genetic conditions that impact the liver, like Gilbert's Syndrome. However, it's worth looking at the conclusions and the basis of the studies to see what we can draw from those.
The bottom line is that it appears caffeine can slow disease progression, help prevent liver cancer and support the anti-viral functions of the liver.
Other conditions also show a beneficial impact, such as diabetes and stroke.
'eighteen studies involving almost half a million people that show overall that coffee, decaffeinated coffee and tea do slightly reduce risk of diabetes.'
One stunning assertion from a study in the report showed that :
'Coffee appears to have a significant effect on all-cause mortality. The National Institutes of HealthAmerican Association of Retired Persons Diet and Health Study involving 229,119 men and 173,141 women demonstrated an inverse relationship between coffee consumption and mortality. In other words, coffee drinkers had a reduction in mortality compared with non-coffee drinkers.'
Any old caffeine?
Some of the questions raised include the benefits of tea (or other caffeinated beverages) versus coffee. It appears that coffee itself contains beneficial compounds (particularly those found in the green beans) that other caffeinated drinks do not. And that decaffeinated coffee can have some benefits associated with coffee drinking.
How much should I drink?
Rightly cautious advice about drinking too much coffee or consuming too much caffeine is flagged. Too much caffeine can have an adverse effect on other conditions, from pregnancy to conditions where medication might be impacted. The difference between men and women is only really significant if you are taking hormonal supplements or, as mentioned, you are pregnant. A moderate 2 to 3 cups a day is suggested by the report authors.
One factoid of interest – caffeine metabolisation is twice as fast in smokers as non-smokers.
Coffee Caution
Everybody reacts differently to substances and caffeine is itself quite a powerful stimulant. If you have anxiety or depression then do NOT suddenly start drinking lots of coffee! It raises levels of stress hormones adrenaline and cortisol. Plus, it can raise blood pressure.
Although coffee can enhance energy and alertness, it can also trigger certain conditions, and decaffeinated coffee might provide some benefits without the downsides for people who react strongly to caffeine. However, as noted in Medical News Today In 2013, a study published in World Journal of Biological Psychiatry suggested that drinking between 2–4 cups of coffee a day may reduce suicide risk in adults.
Caffeine is in fact a psychoactive substance and should not be overused. Most studies suggest that more than 400mg of caffeine a day could have adverse effects (probably more than 4 cups of coffee). Plus, as well as the caution for pregnant women, there is a lack of information about how it can impact the growing, changing and susceptible brains of children and adolescents.
If you would like to read the studies and explore the associated articles on this, then do read the report. https://britishlivertrust.org.uk/wp-content/uploads/The-health-benefits-of-coffee-BLT-report-June-2016.pdf
You can also watch this video from Dr Greger at nutrition facts (buy his excellent book 'How Not to Die' which looks at many health conditions and how to optimise your diet to live longer and better).
Dr Greger rightly raises the fact that people metabolise coffee / caffeine very differently. This different metabolisation can result in very different responses, harms and benefits.
Gilbert's Syndrome and Caffeine
In the catchily titled piece of scientific research: Caffeine Clearance in Subjects With Constitutional Unconjugated Hyperbilirubinemia
The abstract concludes: 'CAF altered kinetics in 27% of GS cases may suggest multiple deficits in the hepatocellular metabolism, thus confirming the heterogeneity of this syndrome.'
Ie. caffeine altered the reaction rates in 27% of Gilbert's Syndrome cases, suggesting that the liver wasn't processing as well, demonstrating (once again) that Gilbert's Syndrome has different elements or characteristics.
(It didn't seem to impact bilirubin levels or bile acids, though.)
As with many studies into Gilbert's Syndrome, the conclusions note that there are in fact differences in how our livers process things. But, as is so often the case, this is not taken further, to examine just what that means to the lifestyle management for someone with Gilbert's Syndrome.
The implication here is that people with Gilbert's Syndrome might find coffee or caffeine impacts them negatively, and I've written elsewhere how coffee or caffeine can impact energy levels in a way that you may find unhelpful. Stable energy levels and blood sugar are important for the liver enzymes we are deficient in to work properly. We can also experience anxiety as a symptom. These both suggest we would need to be careful around our coffee / caffeine consumption.
Of course, energy levels can also be an issue if you have Gilbert's Syndrome. Fatigue is a common symptom of Gilbert's Syndrome. It would be great to be able to reach for caffeine as a pick me up, to break through that brain fog and boost your concentration!
What caffeine to try when you have Gilbert's Syndrome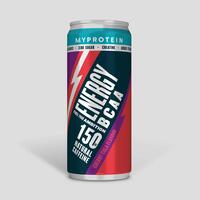 If you want to try caffeine in a different format to coffee, this myprotein drink includes caffeine plus protein and vitamin B6 which can help supplement energy levels too.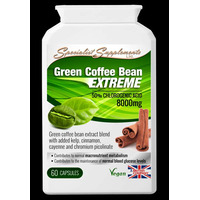 Another option is a green coffee bean supplement, this one has additional ingredients to add to the energy boost.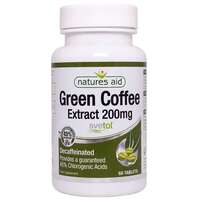 If you don't want the caffeine, but want the protective elements of green coffee beans (which appear to have the most beneficial compounds), then try this decaffeineated version.
If you want to explore alternatives to coffee then there are other natural stimulants which are more gentle which may help with your energy levels. I take adaptogens to balance my energy levels, you can find a range of supplements here at Approved Vitamins , such as Ashwagandha and Rhodiola (I only use Viridian Maximum Potency Rhodiola ), plus gotu kola which can provide an extra, but gentle, boost that can help concentration levels when they start to flag. I recently tried this one and it works a treat for giving me a gentle pick me up:
Nature's Answer, Gotu Kola, 950 mg, 90 Vegetarian Capsules
I personally find coffee or caffeine makes me feel quite unwell. I don't seem to metabolise it comfortably and it leaves me feeling frazzled and sick. I'd love to hear more about whether you find coffee or caffeine helps you, and what your experiences are with it. Please do comment and share your story here.
This website is dedicated to helping people like you live better with Gilbert's Syndrome, I hope you find the information interesting and useful – if you do, please consider donating to keep it going. Because so many people struggle to find help and support to live with Gilbert's Syndrome, please donate today – THANK YOU!